Have you ever stayed at a haunted inn or walked a Civil War battlefield and felt someone walking alongside you only to turn and see there was nobody there? Are you curious about the supernatural or find yourself sensitive to the paranormal? Do you think it's all a clever form of manipulation... probably... um, maybe... it is, right? Well, my friends, it's time to find out firsthand from
A Victorian medium who conducts a seances in a haunted asylums, inns and homes
A published and produced Ghost Hunter who leads public and private explorations of historical sites
A spirit guide who teaches several entertaining and provocative methods of divination and psychic exploration
An entertainer who can turn your home or venue into a parlor of mysteries that your guests will never forget!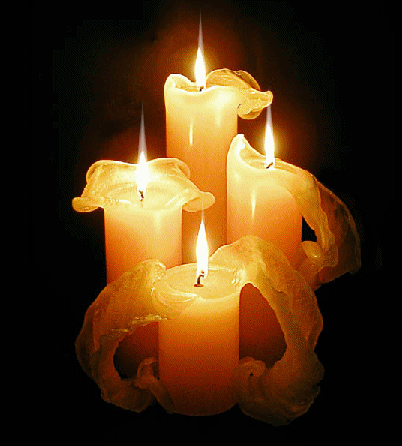 Over the years, I have hosted ghost walks at historical sites and Civil War battlefields, investigated haunted locations, and conducted evenings of mystery at historic venues including museums, historical societies and even aboard tall ships. I offer both modern and 19th Century Victorian-style theatrical seances that blend magic, mentalism and mysticism. Even if your own home or venue isn't known to be haunted, there are few boundaries in the spirit realm and physical geography means little to those who have crossed over. Sessions can be themed to specific explorations of historical events like the Whitechapel (Jack the Ripper) murders or Titanic disaster, local locations like abandoned asylums, or we can just see who's around your home. I will happily work with you to research the perfect evening for you and your guests. Let's start planning a mind blowing experience that will leave your guests and clients (stark) raving (mad)!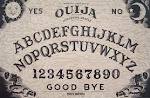 A typical evening might include
A historical tour of the site (if appropriate)
A discussion of the history of Victorian and modern spiritualism
An introduction to the proper etiquette when working with Spirits
Pendulum and scrying explorations
Traditional glass moving and automatic writing
Past-life regression
Of course, the evening will culminate in a traditional open or themed seance. There may even be time for some modern ghost hunting or personal scrying, palm readings, tarot cards, or rune castings for some of your guests. Programs will vary based on the number of guests. For a program in your home, 8-12 people sitting is ideal but programs can be expanded or made more intimate.
POPULAR PROGRAMS
Restless Nights - We're already booking seance and mystery programs for next Summer and Fall but still have some availability in the late Winter and Spring. Our educational and entertaining Civil War themed evenings and sexily sinister Jack the Ripper seance programs are second only to our most popular evening, an introduction to Victorian Spiritualism. These interactive sessions allow guests to participate to whatever extent they are most comfortable and no two are ever the same. After all, one never knows who will come to sit with us. Contact us for details on how to add some spirit(s) to your lives today!
America's Most Haunted - It's time to acknowledge those little things you catch out of the corner of your eye. How much can we learn from the Spirit Realm? The truth can be learned in one of the many haunted locations throughout the country or in the comfort of your own parlor. After all, who knows who or what is really buried under your basement? We put the tools and secrets of the Ghot Hunter in your hands as you participate in your own investigation with your personal spirit guide or medium.
Trials of the Witch Hunter - Join us for an exploration of the traditions and historical practices employed in the discovery and prosecution of the Otherwise Talented through the ages. It's an amazing program and is available for booking in both historical sites and private residences, haunted or not (yet).
An Event of Titanic Proportions - April 14th 2017 marked the 105th anniversary of the sinking of the RMS Titanic. Few events have continued to reverberate through recent history as this one has. A series of successful programs celebrating its 105th brought us new insights into the mysteries surrounding this tragedy. I look forward to once more milking commemorating this lucrative often romanticized but rarely understood event with performances around the city this year for its 110th anniversary. Last time, these included Titanic related programs at Chelsea Piers (where she never arrived and her survivors were discharged) and South Street Seaport's Titanic Memorial Park. Those successful Titanic seance programs scared the Bejebus out of me and I will definitely be doing again!
Up Close and Personal - How about a more intimate chill? Joe is available to mingle with the guests at your club or restauraurant, business, promotional event or private function, large or small. Joe's little miracle moments and group revelations include spooky scenarios applicable to your venue or chosen theme and short private readingsare sure to make your special event even more memorable!
Joe is an experienced tarot and rune reader and has spent hundreds of hours reading for guests at Renaissance Faires, psychic fairs, and private events.
Disclaimer: Seances and mystery evenings are offered for entertainment purposes only. Please do not request healings. We can neither guarantee nor prohibit the appearance of, contact by, or subsequent banishment of dead relatives, specific lost souls, angry spirits or creditors. In the event that a spirit does reveal where money or treasure has been buried, Misfit Mysteries is entitled to a 20% finder's fee. Exorcisms not included. Holy water, essential salts and clean underwear are available in the gift shop.