Amazing Close-up... Mentalism?
Many restauranteurs and entertainment managers are familiar with close up magic, also known as walk around or table magic, which brings the magic up close and personal. Few, however, have had a mentalist entertain their guests with short deminstrations of intuition and mind-reading in these same, intimate settings. For over thirty years, I've brought my unique brand of dignified humor and mystery to fine dining and family restaurants, lounges and nightclubs, resorts, corporate functions, banquets, private parties, and pet shop openings. My extensive repertoire will astound even the most skeptical of audiences and is broad enough to bring something new to repeat customers or venues week after week. My close-up work has something for everyone, from kids to kings, leaving your guests with unforgetable memories for many years to come.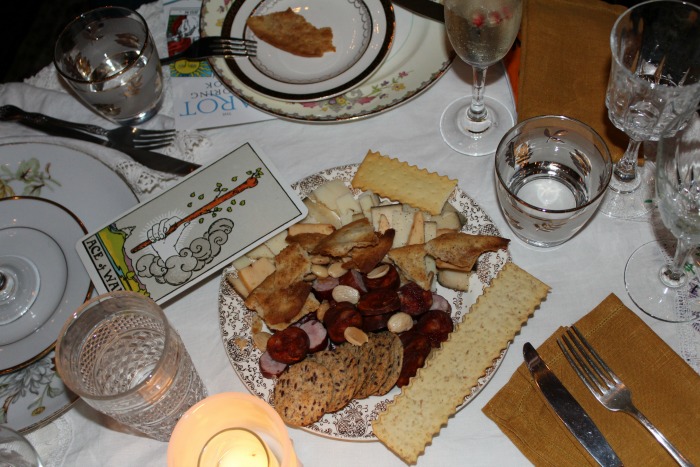 Doing a themed event like a Rennaisance Dinner or Wild West Wedding? No problem! Most of my most popular miracles can be tailored to suit your venue or setting. Best of all, my walk-around mental mysteries can be tailored to present a corporate message, themed to your particular event, or reflect the best qualities of the person(s) you are there to honor.
Close up mentalism or darker mystery explorations and card readings are especially versatile forms of entertainment that can be performed at any time during your event or special occasion. There's no concern about fitting it into a tightly scheduled program. These personal, interactive moments with your guests can be performed almost anywhere, whether it's an outdoor fair , warming up the victims on line for your haunted house, or attending those present for a fundraiser, award ceremony or banquet in a lavish hotel. It can even be a way to create a memorable experience for a few of your friends at an intimate dinner party in your own home. Whether guests are standing or seated, no special stage is required, making this a very flexible style of entertainment.If you are booking me for a stage show, close up mentalism is also the perfect compliment to that performance allowing your guests to get up close and personal with your entertainment - me! Stage and Close Up combination packages are available. For more information about having me come to your event or venue, please visit our contact page.